Don't have time or budget to develop employees?
Need a flexible way of developing employees, relevant for those that don't have the opportunity to be a part of full-days trainings?
Going though organizational transformation, but don't know where to start?
Want to get ideas on how other organisations approach and solve similar challenges?
Cost-effective
Counterpart is designed to be low-cost so that all interested parties can join.
Flexible and time-efficient
With an entirely remote structure and a time frame established by participants, Counterpart works around any schedule and gives opportunity for development even to those who usually don't have that opportunity.
Innovation and knowledge sharing
Innovate, get new ideas and know-hows on how to solve old challenges from other organisations and branches directly through your employees.
Professional growth
On-the-job training and professional development of employees in any role at any level, function or sector.
Engaged and motivated employees
Counterpart participants get to discuss, brainstorm, collaborate, coach, give and get feedback. Networking with professionals with similar goals gives inspiration and increases motivation.
Deliberately matched participants
Careful assessment and matching of triads by experts in behavioral science and business acumen.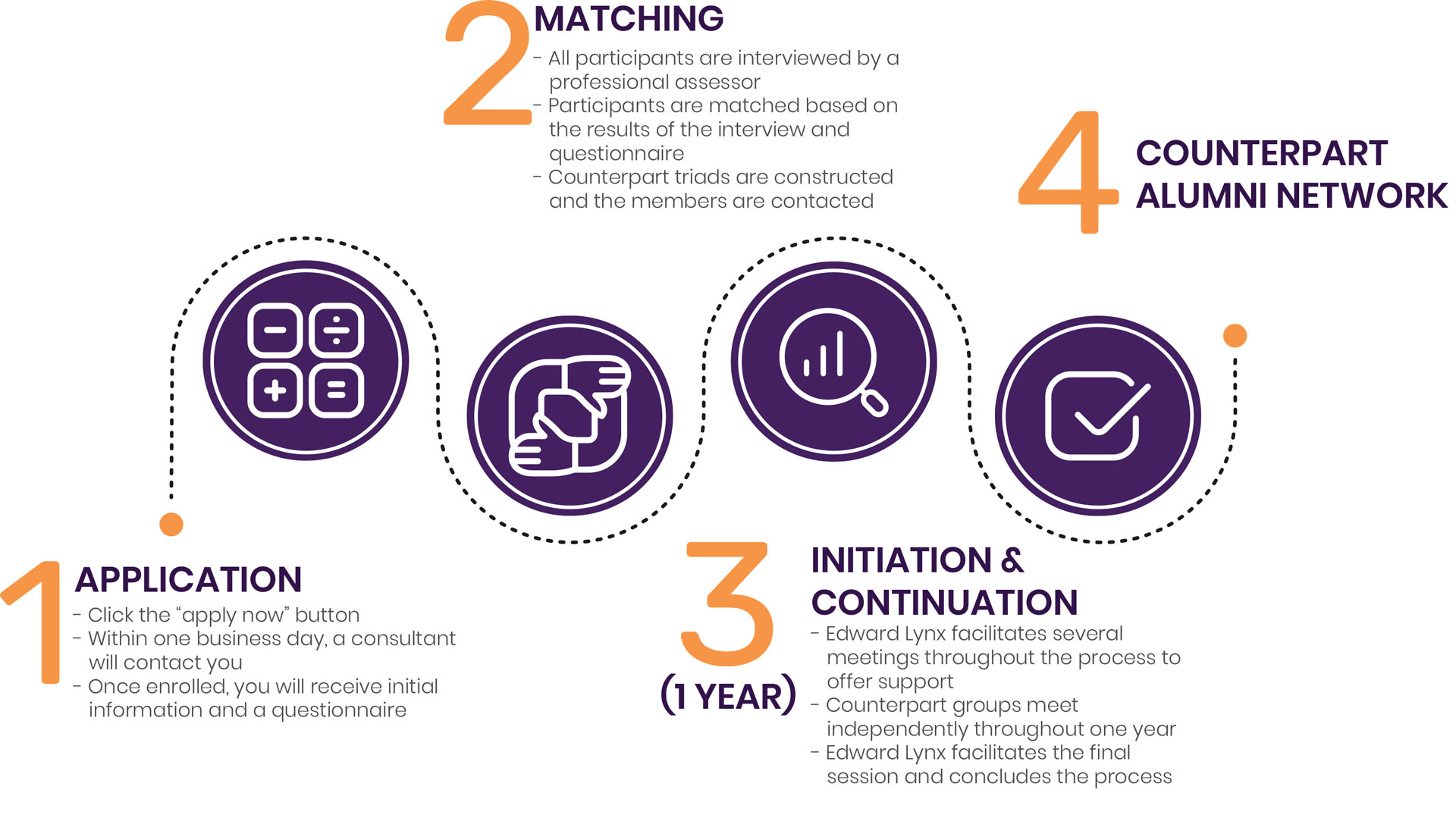 TESTIMONIALS
Check what our customers say about Counterpart
För mig är Counterpart en stor tillgång. För mig är det en unik möjlighet att tillsammans med andra reflektera kring olika utmaningar som finns i vardagen. Det är otroligt värdefullt att dels få öva på att beskriva det man brottas med, dels att få andras frågor och syn på hur de ser på samma problem. Ibland har jag fått insikt om att det finns helt andra lösningar på mina utmaningar!
Anna Lindell Redemo
Head of Inbound Logistics, JM
Counterpart har varit ett väldigt effektivt sätt att diskutera ämnen och coacha varandra utifrån våra olika synvinklar. Det blir en bra dynamik att vara tre personer i en grupp, och vi sparrar varandra att komma vidare med våra respektive utmaningar.
Anna Karin Byström
HRBP, SAS Scandinavian Airlines System
Jag har nu testat Counterpart under nästan ett år och har därigenom fått ett bra nätverk och bra coaching i utmaningar som jag haft, vilka ibland krävt ett mer externt perspektiv för att kunna lösas på ett bra sätt. Där har Counterpart varit till stöd för mig. Jag har även agerat coach själv vilket varit utvecklande.
Andreas Sjöholm
HRBP, Saab AB
Counterpart Membership Fee
Counterpart Service Pricing
Is charged upon matching. Includes interview for Counterpart group matching, toolkit, facilitated introductory and follow-up session, membership in Counterpart Alumni Network.
What's included:
Matching of participants by our experienced assessors – experts in behavioral science and business acumen
2-3 facilitated sessions by EL consultants spaced throughout the process to ensure development
Curated material from Edward Lynx to enhance learning, give background knowledge, and structure to sessions
10-12 sessions with the Counterpart group to discover new ways of working and opportunities for innovation, get feedback from a knowledgeable source, and learn new perspectives
Membership in the Counterpart Alumni Network to support further development and work-related networking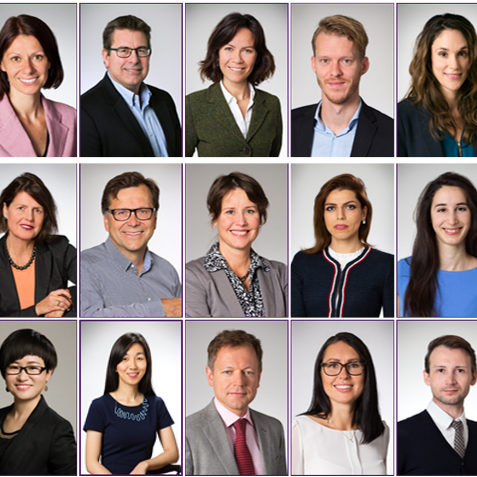 About Edward Lynx
International Management Consulting company headquartered in Stockholm, Sweden
20+ years of experience with Scandinavian and global firms in a variety of sectors
Highly diverse consultants with expertise in psychology and psychotherapy, management, finance, HR, language, and more
More about Edwards Lynx
Contact Us
Our advisers will answer your questions